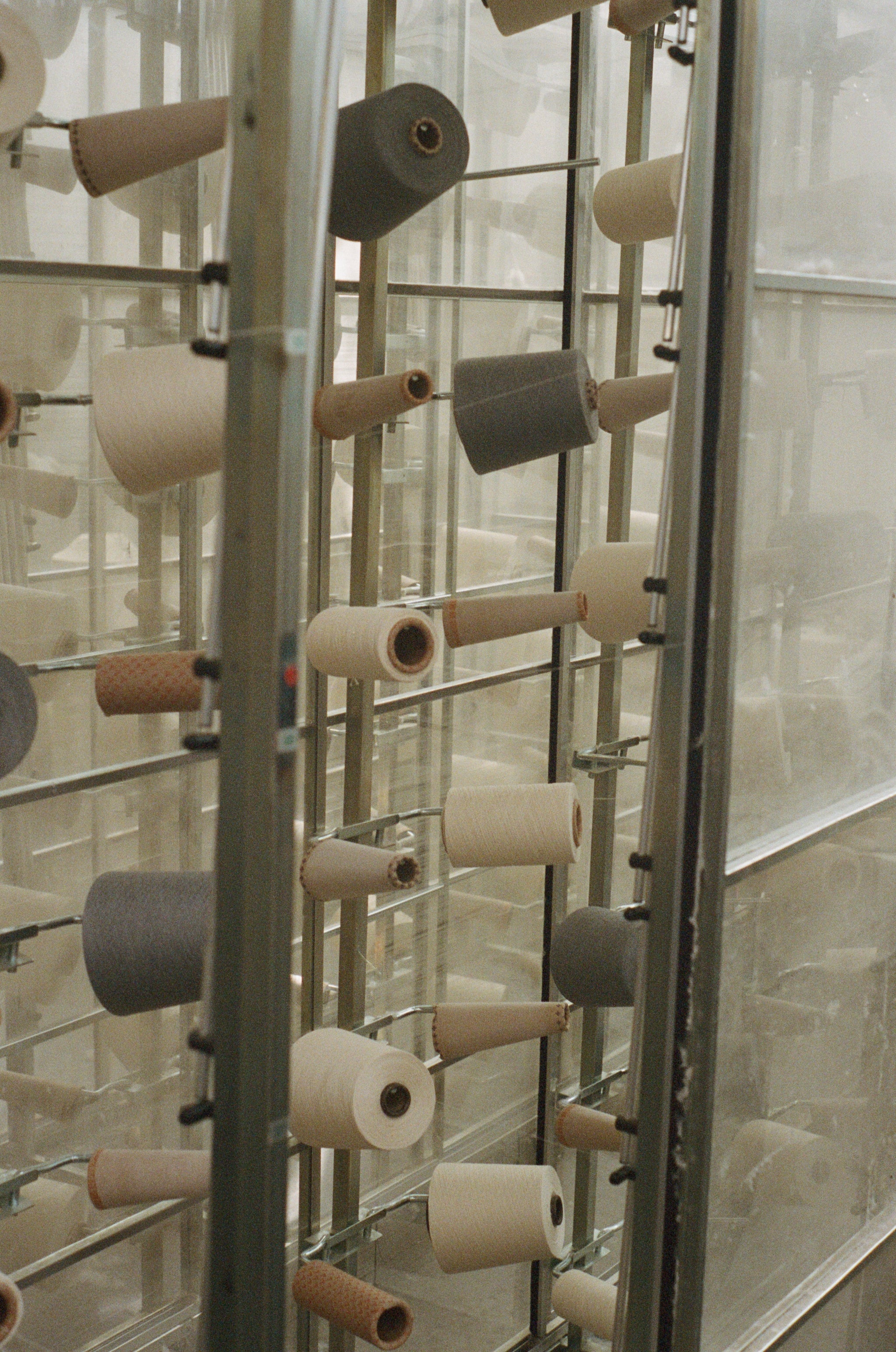 Spring Italian Production Tour
This photo essay is the result of a Pentax K1000 that accompanies me on every trip to design and develop our collections. While I'm not a photographer, it's important to show the where, why and how behind Anglo-Italian.
We take our name seriously when it comes to production - striving to always produce garments with people we have the upmost respect for. From multigenerational mills to upstart workshops we seek makers who venerate the lineage of production in which they sit, treat their teams fairly and make with integrity.
Anglo-Italian is fortunate to make the entirety of our offering in Italy, the UK and Japan - supporting businesses and makers who produce authentic garments and without whom our shop couldn't exist.
So much goes into their craft, and this essay is a small attempt to convey the people, the expertise and the dedication present in each stage of producing a garment. Even after all these years I'm still in awe of each one, and feel fortunate to be able to continue to champion this way of dressing.
-- Jake Grantham
Anglo-Italian has always worked with mills closely, developing cloth to our own specifications and collaborating on new checks, blends and finishes. As part of this trip, we returned to the Italian mills that produce Tessuti fabric and the cloth for some of our most foundational pieces. 
Little cotton spinning remains in Italy, let alone Europe - we are determined to keep this tradition alive by supporting these manufacturers, who spin a truly historic material into fabric fit for today with the latest machinery. 
Our cotton pique is made in Venice. Spun, woven and dyed to our liking in Treviso, it's the perfect fabric for our range of classic button-down polo shirts. 
From Treviso, our pique heads to Bergamo to be sewn into polo shirts on our custom block. A year-round staple, whether worn atop of shorts in Summer, under a sports jacket for dinner or beneath knitwear in Autumn.  
A large portion of Anglo-Italian's house Tessuti cloths are woven in Biella. Our visit allowed us to check in on production, discuss restocks of our most popular fabrics, such as AIT-070, and start work on the development of new fabrics in the bunch. 
 In Florence, we met up with old friends for lunch and studio visits.