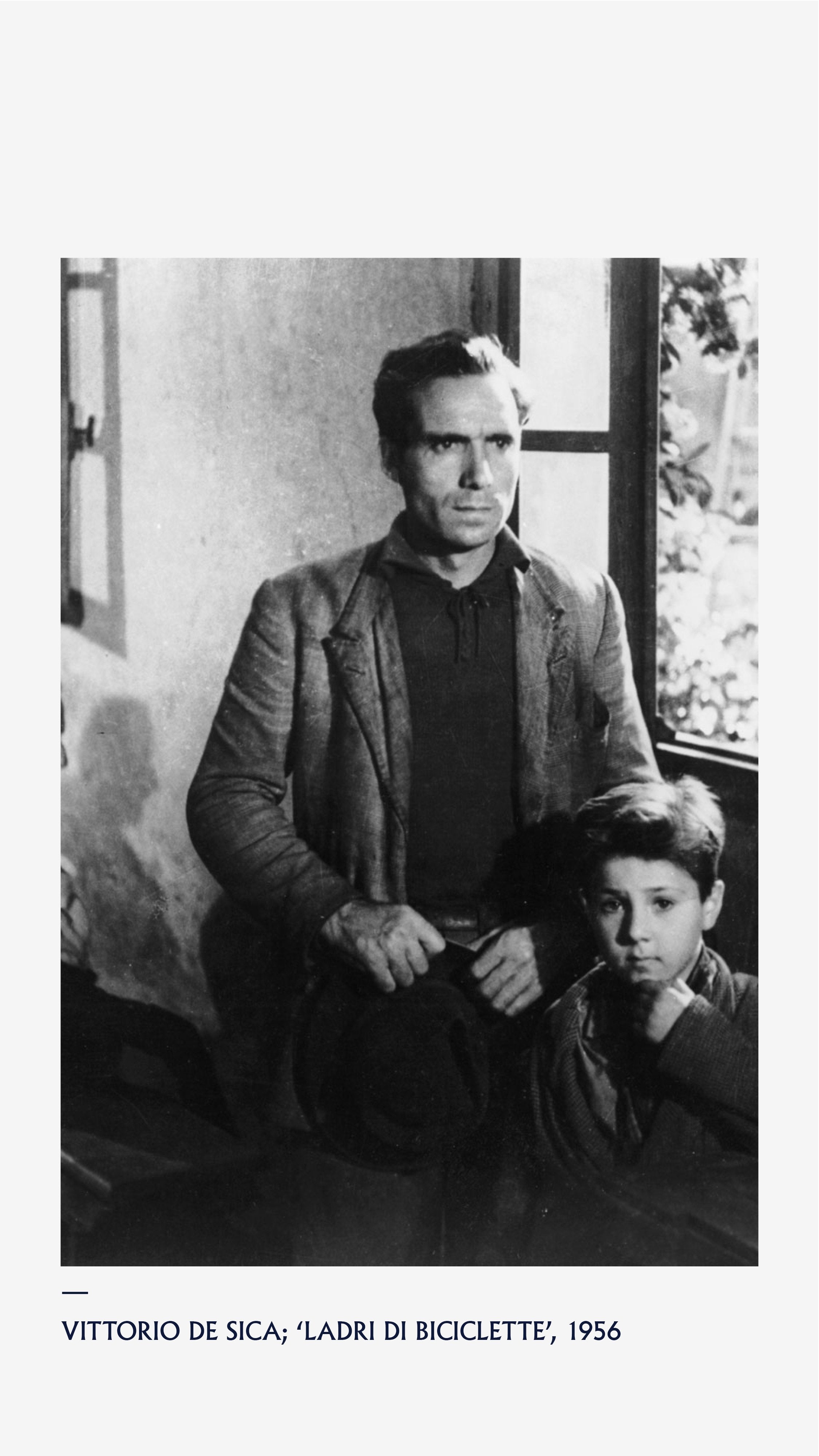 Jake on Three Films and One Series

Vittorio De Sica; 'Ladri di biciclette', 1956
—
During WW2 Italy's film studios had become instruments of war, literally as munitions and equipment stores and symbolically as vessels for the fascist propaganda machine. De Sica's neorealist masterpiece galvanized a new form of Italian cinema. A tragedy of circumstance that plays itself out in the shadow of Rome's historical and fascistic monoliths, cast with ordinary people and the injustices of ordinary life. 
François Truffaut; 'Les Quatre Cents Coups', 1959
—
A precursor to the works of Baumbach, Anderson and Scorsese, Truffaut's roman à clef is one of the first films of the mass of French cinematic outpouring of what would come to be regarded as the New Wave. Concerned with ordinary life, filmed entirely on location, using real people as both protagonists and as backdrop – this is a deeply personal coming of age story of rebellion, strife and an ode to all things Balzac.
Alexander Mackendrick; 'The Man in the White Suit', 1951
—
Alec Guinness seeks the elixir of life in cloth form and becomes tangled in the usual hubristic downfall of those who attempt to outsmart nature's warp and weft. However, this film's strength seventy years on is a glimpse of the streets of both Burnley and Battersea, cobbled streets, railway arches and mill buildings - an artefact of a way of life that exists now only in part, and something that will never be the same again.
Alan Whicker; 'Whicker's World, 1958 - 1994
—
Alan Whicker CBE changed British Television culture forever when the magazine format show Tonight show replaced the watershed, coffee table sales soared and the nation watched the unflappable Whicker's clipped English accent, iconic facial hair, attaché case and gold button blazer travel the country and eventually the world displaying its landscapes, cultures and people. Achieving a long list of firsts in his career most notably pulling back the curtain to reveal the human behind the power in conversations with Industrialists, Dictators and Monarchs for decade upon decade.