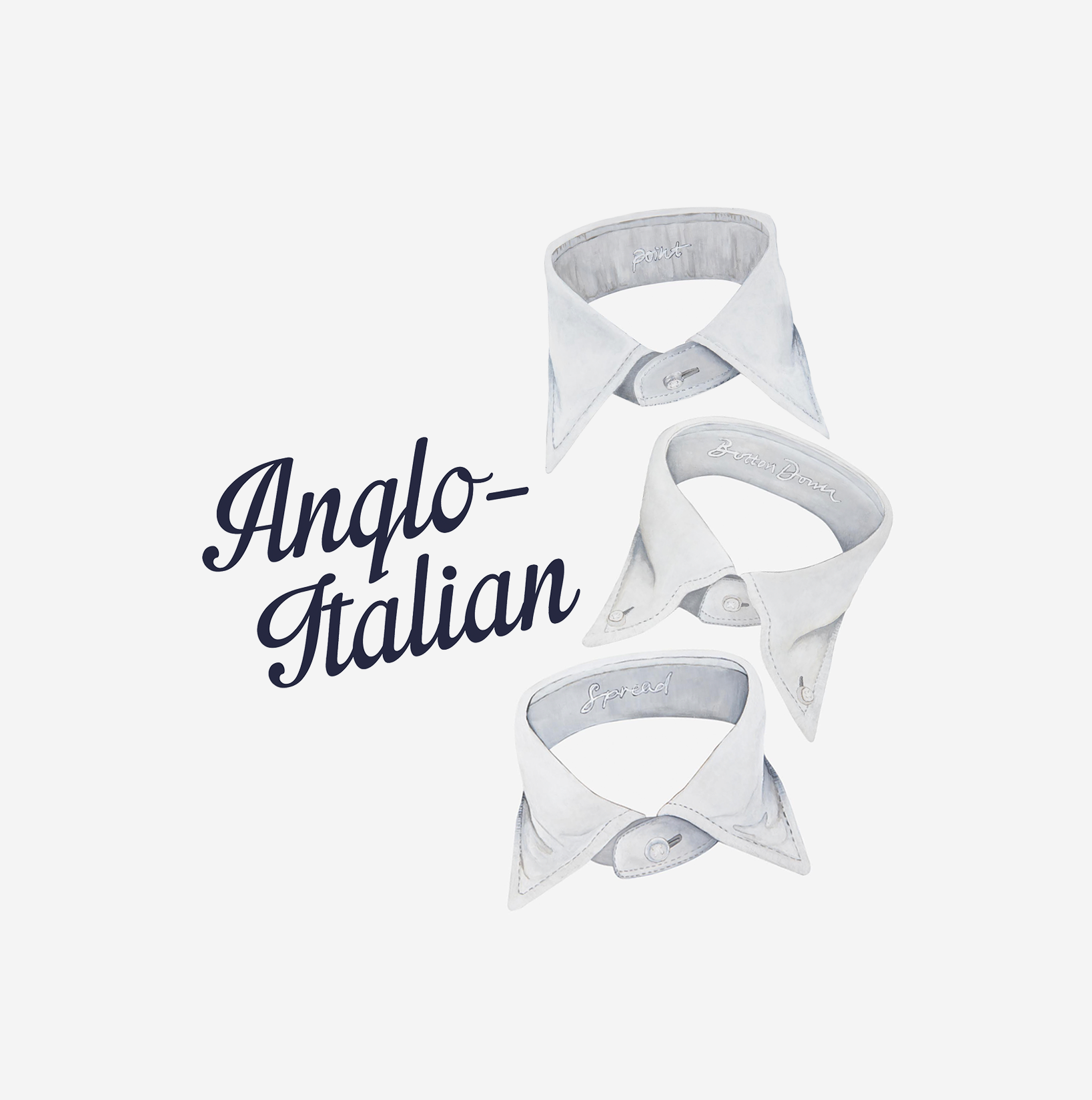 Following the recent launch of our point collar shirts, we've broken down the design and purpose of our three distinct collar shapes, along with some styling advice and hand-painted illustrations.


Our new point collar shirt was developed to wear exclusively with tailoring. While spread collars give greater versatility, the classic English point collar has its place amongst more formal ensembles, and is best worn with a tie. 
This shape pairs perfectly with our approach to tailoring, sitting adjacent to the straight lines of the lapel and contrasting the rounded shape of our shoulder and chest. 

Our Oxford Cloth Button Downs are everything we want in a semi formal shirt. Working with a new oxford weaver, we've upgraded the cloth to our latest recipe, a soft but sturdy 172g cotton - while keeping the same tall collar with a deep 'S' roll.

This elegant collar is framed nicely by our crewneck knitwear, and sits equally well open under a sports jacket as with a suit and tie. Button down the collar or let it fly, hang it in the locker room, wear it to a wedding. This is our homage to the classic OCBD. 

Our spread collar is the most versatile of our dress shirts, able to be worn open or with a tie. The shape of the sail has a natural curve to best suit our broader lapel and mid-height gorge.

This is a true wardrobe staple for work, evenings and events. 
Anglo-Italian offers a wide variety of shirting, from formal poplins to pique polos and everything in between. Constructed in Northern Italy of pure Italian cotton, all of our shirts are cut slim through the waist, but not tight, with a little room in the chest and a high armhole for comfort and movement.
Illustrations by Natalia Roberts